Our Office Administrator is Jean Marie Grahn.
She will be in the office usually Tuesdays and Thursdays (10am -3 pm)
Pastor: Reverend Barbara Hoffman
Rev. Hoffman is an Ordained Elder in the United Methodist Church. She has a background in Art and History. She received her Master of Divinity from Princeton Theological Seminary and is a Certified Spiritual Director with Oasis Ministries. Rev. Hoffman is a Reconciling Clergy Member, a member of the Skylands "Walk to Emmaus" Community, and a GNJAC Candidacy Mentor. Rev. Hoffman believes that God has called her to a ministry of love. When she answered God's call to ministry she asked God, "What is the great big message you want me to preach?" God answered, "One thing: just tell them I love them!" Therefore, through everything she does in ministry, her message of God's love for everyone is the constant and central theme.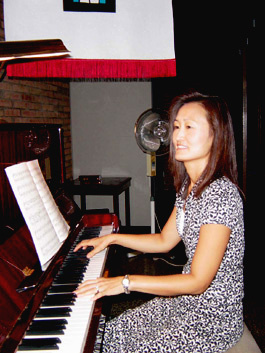 Music Director: Diana Hughes
Diana holds a Doctorate in piano performance from Rutgers University and did her undergraduate and graduate studies at the Mannes College of Music. She is currently on the faculty of Bergen Community College and Montclair State University. Diana is active as a soloist and accompanist and is Choir Director of the New City United Methodist Church.